Quick Cutters®
Go for the gold
Round Cutting Inserts for your Brake lathe, re-surface rotors in one Quick Cut! No slow cut saves times and money. Get Fast Finished cut results with Quick Cutters.
Round Lathe Bits
Machine rotors in one quick cut
Fast feed, finish cut results
Part #70090
One Fast feed cut is all you need!
Gold Titanium coated (longer carbide life)
Positive rake tool (cuts deeper and runs cooler)
Case-hardened holders (resists gouges from hold down screw)
5 times more cutting tool surface (simply rotate bit to new cutting edge)
Heavy-duty hold down & screw (secures bit, eliminating chatter and vibration)
Works on these popular Brake Lathes:
Ammco
Kwikway
Hunter
Rels
Performance
Van Norman
All Tool
Precision
Hoffman
no. 70091 Cutting Bit Holder (Right)
no. 70092 Cutting Bit Holder (Left)
no. 70093 Cutting Insert Hold-Down
no. 70094 Cutting Bit Holder Screw
no. 70095 Cutting Insert
no. 70096 (Six Pack) Cutting Inserts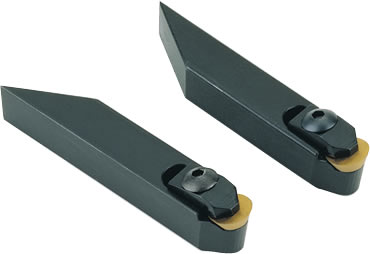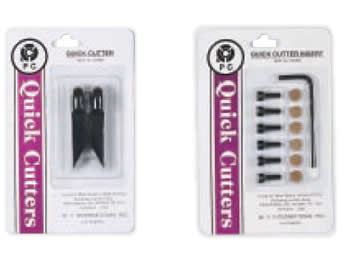 70090 70096