EZ Adapters
Dodge/Chevy 4x4 Rotor (3/4 & 1-ton)
This specialized adapter was developed for Dodge & Chevy spline front rotors on late model 4x4 trucks. The heavy-duty backing plate and front bushing design takes all the guesswork and frustration out of mounting this rotor to your 1" arbor brake lathe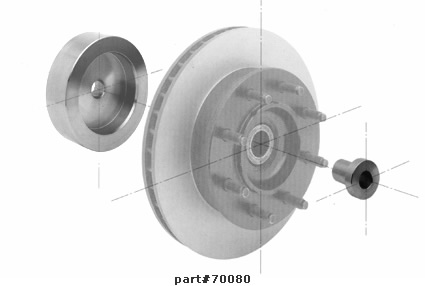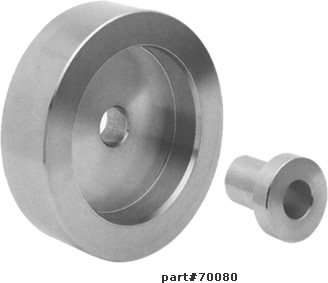 Ford F-150 Rotor (1/2 Ton)
This 2004-present (4x2) truck rotor adapter takes the frustration out of mounting the 1/2 - ton Ford pick-up model F-150 rotor to your brake lathe; guarantee the accuracy in machining and the EZ mounting to your 1" arbor brake lathe.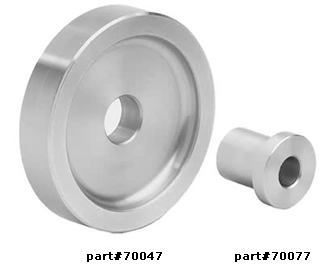 EZ Mounting:
Simply slide backing plate onto 1" arbor and insert front bushing into spline or bearing on rotor.
Mount rotor onto arbor until rotor flange meets the backing plate. Install spacers and nut.
EZ Adapter Advantage:
EZ mounting (no nuts or bolts to torque as with similar adapters)
Eliminates run-out (C.N.C. precision machined steel)
Eliminates chatter & vibration (Heavy-Duty backing plate absorbs vibration which causes tool chatter)
Eliminates expensive on-the-car lathes (On-the-car lathes were only way until the EZ adapter)
Eliminates costly rotor replacement (Save your customer more money)